Editor Retires From Dispatch
By Sue Doty-Lloyd, Publisher
It is with a heavy heart that I announce the retirement of our long-time Editor, Chris Jones, effective December 1. Chris has been on the books so to speak for almost 28 years, about a third of his life. Prior to his editor position he wrote for the paper covering various beats. He worked at various dailies prior to his relationship with the Dispatch.
He has guided the Dispatch editorial department through the ups and downs of Pike County and the surrounding area, oftentimes through perilous snowstorms and lengthy power outages; the weaponization of the political scene in Pike County, and the growth of the county. Over the years, challenges made by other newspapers to corner our market were met with thorough, concise news coverage bringing the community the information one needed to live, work and raise a family. Through the economic downturns, the 9-11 attack, and the Covid Pandemic, he led the editorial department without missing a deadline...................................................For more information subscribe to our paper.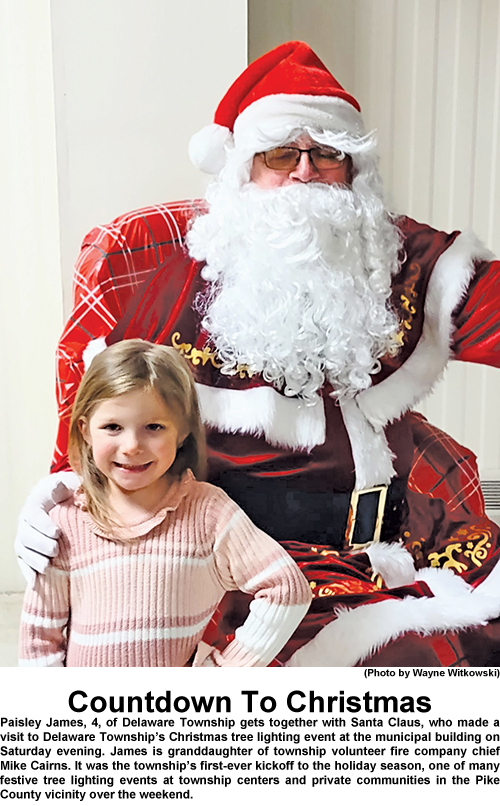 PPL Billing Errors To Be Probed
HARRISBURG – The Pennsylvania Public Utility Commission (PUC) will evaluate and consider a joint settlement that addresses widespread consumer billing issues by PPL Electric Utilities Corporation (PPL) – proposed by the PUC's independent Bureau of Investigation and Enforcement and PPL – which includes payment of a $1 million civil penalty and PPL's agreement to absorb more than $16 million in related costs.
Investigation Of
PPL Billing Issues
In early 2023 the PUC launched a comprehensive investigation into billing issues impacting PPL customers in response to large numbers of consumer calls and complaints about unusually high or low estimated bills, missing monthly bills, and the lack of adequate customer service support resulting in consumers being unable to reach PPL Call Center representatives to discuss their billing concerns.
The matter was referred to the PUC's independent Bureau of Investigation and Enforcement (I&E) – which enforces the state public utility code and PUC regulations and has the authority to bring enforcement actions to the Commission.
Based on data obtained from PPL during I&E's investigation, the billing issues originated in December 2022, when PPL discovered that customer meter data was not transferring from the utility's meter data management software to their customer service system.
The inability to transfer actual meter data backed up normal customer billing operations and resulted in sending estimated December 2022 bills. Later, human error caused additional incorrect bills to be issued, while some customers received no bills, and issues with bill estimation resulted in wildly inaccurate bills...................................................For more information subscribe to our paper.