Milford Water Authority Secures Grant And Recognition Award
The Milford Water Authority Superintendent Tim Gartner announced this week that the authority, with assistance from the Pike County Economic Development Authority (EDA), secured $10,902 from the Monroe County Local Share Account (LSA, gaming funds) via the Commonwealth Financing Authority. The funds cover installing 79 Storz fittings for fire hydrants located in Milford Borough, Milford, Dingman and Westfall Townships. The device allows fire departments to hook up to any fire hydrant in its service territory more quickly than without the device. Authority personnel plan to install the devices this spring. Gartner said, "The Authority is also pleased that it received the Area Wide Optimization Program Award (AWOP) from the Pennsylvania Department of Environmental Protection (DEP).
"AWOP is a national filter-plant optimization program that benefits 21 states. DEP has recognized the authority with this award each of the past five years. The authority and its personnel strive to provide safe, great-tasting water at an exceptional value."
Trump Tariff Move Gets Rare Bipartisan Support In Pa.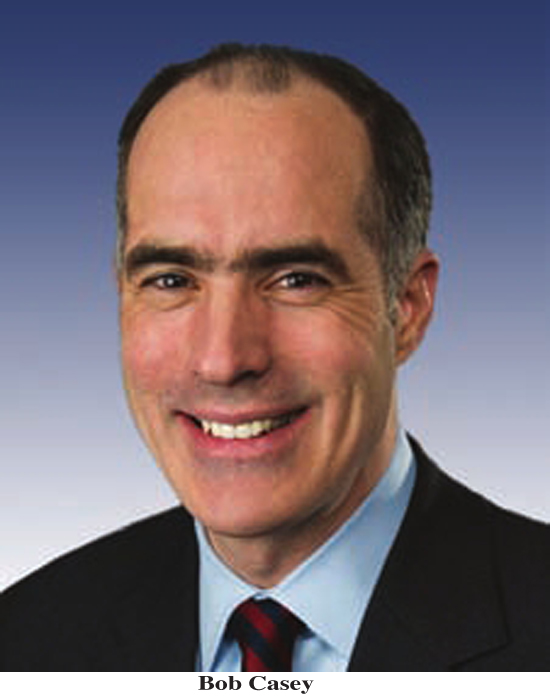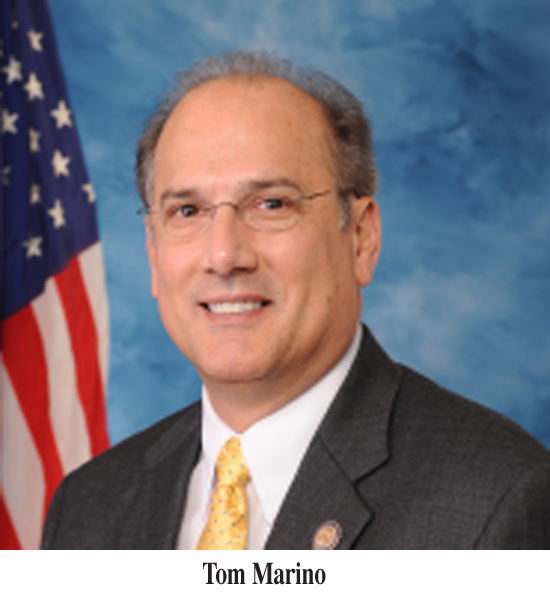 MILFORD — U.S. Sen. Bob Casey, a Democrat, and Republican Congressman Tom Marino (PA-10, which includes Pike County) are at opposite ends of the political spectrum, particularly with respect to support for President Trump on issues like immigration and health care, but when Trump issued a proclamation authorizing tariffs on imported steel and aluminum, there was rare agreement between the two.
Marino issued the following statement, "Today, President Trump announced his plan to impose tariffs on steel and aluminum imports. For years, China has engaged in unfair trade practices that have decimated the U.S. steel and aluminum industries. These practices have forced once-thriving factories to shut their doors and lay off thousands of workers. The President's announcement sends a strong message that we will no longer tolerate foreign efforts to influence critically important industries in the United States.
"These tariffs will undoubtedly bring prosperity to regions of the country that have been left behind by previous administrations. President Trump has shown steel and aluminum workers that they are not forgotten and that they play a crucial role in our nation's infrastructure and national security efforts."
"It is important, however, that these tariffs be targeted against the true culprits of trade manipulation. We should not punish our allies and risk slowing down our booming economy for the actions of a few rogue actors. I am keeping a close eye on domestic prices and their impacts on manufacturers that use steel and aluminum in their products. The President's tariff plan should strive to foster fair trade for everyone and ensure that American industries can compete on a level playing field across the globe."
Casey's reaction to the tariff announcement stressed his concern for Pennsylvania workers:
"When foreign countries cheat on trade, Pennsylvania workers lose their jobs. I commend the Administration for taking action. I also urge the Administration to use the next 15 days, until these trade remedies take effect, to improve and refine this order. Specifically, the Administration should consider additional action on downstream products, like transformer cores, without which foreign producers could undermine domestic production of electrical steel and put Pennsylvania jobs at risk.
"We must go after China and other trade cheaters, with our allies, the only way they'll understand: head on. Workers across Pennsylvania know what unfair trade has brought: job losses and stagnant wages.
"When the playing field is level, Pennsylvania workers can outcompete any workers in the world. It's vital to hold countries that cheat on trade accountable in order to protect Pennsylvanians' jobs and a good standard of living.".