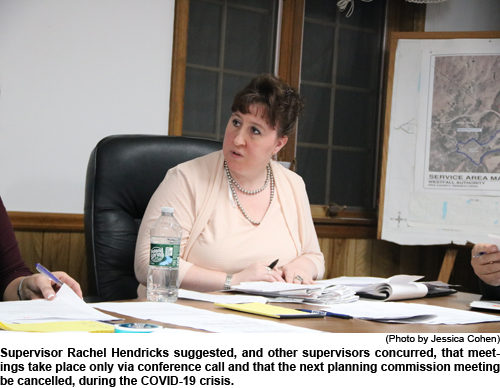 Emergency Declaration Via Phone-In Meeting
By Jessica Cohen

MILFORD — Township supervisors met via public telephone conference call on Monday afternoon to pass a Declaration of Disaster Emergency resolution because of the COVID-19 virus public health danger. The resolution gives the township eligibility for disaster funding, said solicitor Tony Magnotta.
Magnotta noted that his law office is now closed because it is considered a non-essential business in Pennsylvania and that Federal courts in Harrisburg and Scranton are closed for 60 days. The Scranton courthouse was closed because a worker there contracted the virus and no non-emergency court actions are allowed before April 14; only criminal and PFA hearings continue.
"We need to encourage people to stay home, but not in a hard and fast way," said Supervisor Rachel Hendricks.
But some people are escaping their homes by coming to the area, Magnotta said.
"It's extremely unsettling to permanent residents to see people living at seasonal campsites without water and sewers to get away from New York City," he said. "Some people say they're just driving around to get out," said Bob DiLorenzo.
Meanwhile, permit application processing is a challenge. Magnotta said that Dingman Township closed their office to in-person visits, advising people to download applications while the township waives time limits for processing them.
"They required people to sign a waiver for permit processing time," Magnotta said. "It's probably not legal, but this is a public emergency."
Secretary/Treasurer Shahana Shamim said that zoning and building applications are available online and can be left in the mailbox in front of the town hall.
"It's not right to meet when public contact is discouraged," said Magnotta.
Hendricks suggested, and other supervisors concurred, that meetings take place only via conference call and that the next planning commission meeting be cancelled. Magnotta added that no unnecessary topics would be discussed.
The Declaration of Emergency is for 14 days, Hendricks said, but can be reaffirmed at the next meeting.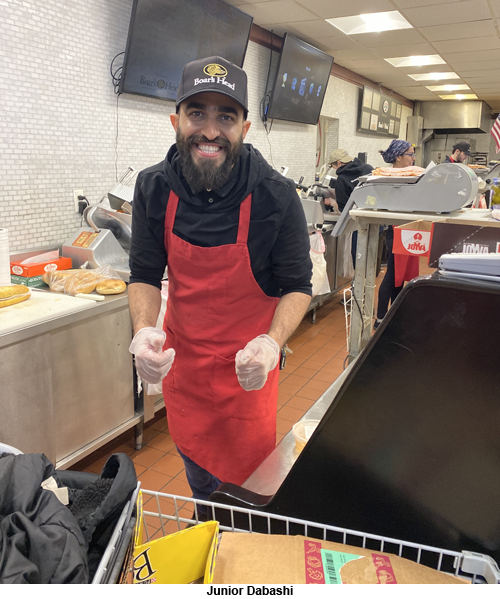 Excellence In Business Award Recipient Announced

MILFORD — Milford… Community, as defined, could simply be a group of people living in the same place, or it could be a sense of fellowship with others. There is no doubt that Key Foods owner Junior Dabashi perfectly fits the latter definition. Case in point: in the face of the coronavirus pandemic, he quickly offered to personally deliver groceries to Milford Borough residents who are ill and quarantined in their homes, and he set time aside exclusively for seniors to shop. But that's just two of many selfless gestures on his part. So it is fitting that Dabashi is this year's recipient of the Richard L. Snyder Excellence in Business Award from Greater Pike Community Foundation (GPCF). He will be honored at Greater Pike's annual dinner Tuesday evening, September 22nd. The award recognizes a local business that has demonstrated outstanding philanthropic leadership in our community. .......For more information pick up a copy at a local vendor or subscribe.