Send your event listings to
Don't forget to include:
who, what, where and when!
13-Year-Old Boy
Drowns In River
PORT JERVIS — A 13-year-old boy drowned Saturday while swimming in the Delaware River near Laurel Grove Cemetery, city police reported.
At 6:06 p.m. Saturday City Police, Fire and Port Jervis Ambulance were dispatched to the area of Laurel Grove Cemetery for a report of a possible drowning in the Delaware River.
Emergency personnel arrived at the scene and learned that the teen was swimming in the Delaware River just south of Marvin's Island with a friend when he reportedly became in distress and went under water.
Dive crews from Tri-State area fire departments searched the area of the Delaware River where the victim was last observed and recovered his body in a section of water located approximately 100 yards downstream from the Island.
The incident is currently under investigation.
Port Jervis Enters Stage One Of Reopening

PORT JERVIS — The City of Port Jervis has officially entered Phase 1 of the planned reopening, with more phases set to follow as things continue to improve.
The phases are being rolled out as the COVID-19 pandemic has begun dying down. Since March, emergency orders on social distancing to help prevent the spread of the disease have left society shut down. Businesses of all kinds have been shut down, and people's entire lives have been paused as the disease ran its course.
On Tuesday, May 26, the common council for the City of Port Jervis held a short regularly scheduled meeting. The council has been meeting via webcam since March. Mayor Kelly Decker explained at the meeting the gradual reopening stages.
"Today we have officially entered Phase 1," announced Decker said. "Today is Phase 1. If we do everything right, every 14 days we go into the next phase. I'm hoping that Phase 2 comes quick."
The phases of reopening have been carefully constructed and put together by the New York State government. What can be reopened varies by region, as officials have had to judge based upon various health metrics. As long as metrics continue to improve, each region can continue to enter a new phase of reopening.
Phase 1 will allow for construction, trade, agriculture and certain retail jobs to resume operation. Decker reminded residents to remain careful as the city begins reopening. He doesn't want the city to be forced back into lockdown if the Phase 1 reopening leads to a spike in their metrics.
"Please continue to use social distancing practices," said Decker in a Facebook post announcing the Phase 1 reopening. "If you can, please wear a mask. Also practice proper hygiene and we can get back to normal."
If metrics continue to improve, Port Jervis can enter Phase 2 as early as Tuesday, June 9. Phase 2 will allow for a far broader range of places allowed to resume operation. This will include movie theaters, fitness centers, malls and places that the state considers "public amusements."
"I have been advised you can complete and file your affirmation NOW for opening on Tuesday, June 9th so you are ready to go," Decker said on Facebook about Phase 2. "Also make sure your safety plan is completed and on hand. All businesses, even those that were essential and open now, need to have the safety plan on file."
For the most up to date information about the phases of reopening in the city, visit Mayor Decker's Facebook page, "port jervis mayor."
Port Corporation Counsel Slot Finally Filled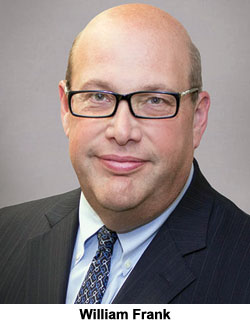 PORT JERVIS — The City of Port Jervis finally has a new corporation counsel after four months of the seat being vacant.
On Wednesday May 20, a special meeting for the common council was held via webcam. Mayor Kelly Decker put forth his latest nomination for the vacant corporation counsel seat. After months of debate and standoff within the common council, all members of the council voted unanimously in favor of approving the mayor's latest nomination for the city's corporation counsel position.
William Frank is the attorney that has been appointed as the new corporation counsel for the city. He is a member of the Blustein, Shapiro, Rich and Barone law firm that is based out of Goshen, New York. He was admitted to the New York Bar in 1989, focusing on numerous areas in legal expertise. He has won numerous awards for his work.
"William Frank focuses his practice on municipal law, banking, commercial transitions, real estate, and litigation," said Frank's bio on the website for his law firm. "Mr. Frank represents a number of Hudson Valley municipalities and serves as General and Primary Lending Counsel to a multi-branch regional bank."
"He is both a mediator for the U.S. District Court for the Southern District of New York and an arbitrator of Legal Fee Disputes for the New York State Supreme Court, Ninth Judicial District. In 2017, 2018 and 2019, Mr. Frank was named to the Upstate New York Super Lawyers list for his work in state, local, and municipal law.".....For more infomation subscribe to our paper.